Blog

Dry Skin Solution for Your Face, Hands& Body
Whether it's on the face, hands or body, dry condition on skin can appear seasonally or year-round. It's important to understand how to avoid the flaking, itching, burning and discomfort that can happen as a result of dry skin – read on to learn more.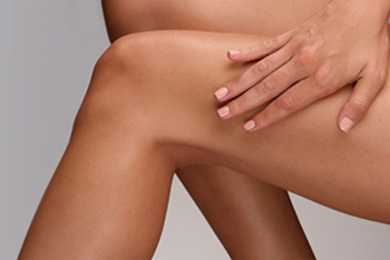 WHAT YOU NEED TO KNOW
Dry condition on skin is often temporary, but it can also be an ongoing condition for many1. While the symptoms of dry skin can vary, common signs are itchy, redness, dry lines, flaky, rough, tight feeling1. While some cases may require the help of a dermatologist, there are many different ways for dry skin condition and achieve better levels of hydration. Below are tips for alleviating dry skin. However, if symptoms continue – and you are unable to figure out the reason or source – seek the help of a dermatologist.
THE FACTS ABOUT WHO'S AT RISK FOR DRY SKIN
Certain people may be more at risk for excessively dry skin2, including:
Those who are middle age or older. Skin may produce less sebum (oil) as it ages
People who live in extremely cold, dry places.
Workers who are required to put their hands in water frequently or use harsh chemicals (cooks, hairdressers, housekeepers, nurses, construction workers, etc.)
Harmful chemicals in cigarettes can dry and age the skin.
People with certain diseases such as Kidney disease, diabetes or other illnesses can cause excessively dry skin, as can some of the treatments.
Dry Skin on the Face
Washing your face in the morning and the evening is important yet using harsh soaps and cleansers may strip oils and fats from our skin which may lead to excessive evaporation of water. Recommend choosing a hydrating liquid cleanser that can remove dirt, but that also contains essential ceramides to help restore and maintain the skin's natural barrier. formulated with hyaluronic acid could also help retain skin's natural moisture. After that, use a daily face moisturizer. By choosing one that also has ingredients previously mentioned, like ceramides and hyaluronic acid, you're creating layers of products that help skin retain moisture.
Dry Skin on the Hands
Environmental irritants and allergens, frequent handwashing, cleaning and other common daily activities4 can lead to dry hands. Using a hand cream can help temporarily protect your hands from the elements by alleviating dryness and restoring hydrated skin. Choose a, non-greasy, fast-absorbing formula that also contains ceramides and hyaluronic acid. Other beneficial ingredients can include dimethicone,
Dry Skin on the Body
The process of taking care of dry skin often begins in the shower. Use a gentle body wash and then a daily non greasy body lotion or moisturizing cream immediately after. Body care should contain essential ceramides and hyaluronic acid to help with hydration property.
No matter which product you choose to help taking care of dry skin on the face, hands, and beyond – be sure to look for formulas that are:
Developed with dermatologists
Fragrance-free, non-comedogenic and non-drying
REFERENCES